What do travellers really want today? Experience and authenticity are at the heart of a memorable hotel stay. We are witnessing probably some of the biggest shifts in consumers' behaviour recorded in the last couple of decades. Nowadays, travelling and hotels are all about experience, sustainability, and connectivity, driven mainly by the youngest generations. You may be wondering why are customer expectations changing in the hospitality industry and what are the new "rules" driving the connection between millennials and hotels.
Who are the millennials?
Before we dive into the topic, we should find out more about millennials. They are the generation born between 1980 and 2000 and are currently the most numerous living generation.[1] Born during the internet boom, social media, and cheapest aeroplane tickets ever, this generation knows no boundaries when it comes to connectivity and access to information. The millennials perceive the world differently and no wonder why – they are the richest and most informed generation in the whole of human history.
The Experiential Offering
It is challenging to understand millennials. For them, authentic experience is key – they prefer to "connect'' with a place and the community around it, dive into the culture, feel its vibe.
This flamboyant generation prioritizes music festivals, cultural and culinary events, parties, artistic happenings, and socializing with the locals over visiting old buildings and churches.[2] Naturally, these expectations change the trends in the hospitality industry and challenge it to adapt, to stay afloat. Changes are being observed in hotel designs, booking options, the use of third-party platforms, lower costs, and focus on sustainability.
Millennials and Hotels
For millennials, hotels are not just lodgings but are more about a warm, unique, and memorable experience. Open, light, and modern spaces, free of heavy designs are appreciated and valued. Millennials and hotels relationship is driven by their preference for contemporary dwelling spaces, the availability of smart technologies, and 24/7 connectivity.[3]
Some hotels are re-thinking their designs specifically aimed and are preparing smaller, stylized rooms. The rooms cost less than $100 a night and feature a smartphone-powered check-in system. Residence Inn Marriott locations host weekly get-togethers to encourage the authentic experience and give their guests the feeling that they are living like locals.
The Foodie Culture
Millennials place a lot more emphasis on food and dining than the previous generations. The "foodie" culture [1] is the biggest impact and change introduced in the travel and tourism sector recently. The approach to food has changed – local hotels and restaurants are re-thinking the ways their food is being introduced to be able to respond to millennials' expectations. Just like anything else, dining has also turned into a personalized and memorable experience. So, what's different?
Millennials eat out more. Dining outside is not just about getting a meal, but a way to socialize and connect. They enjoy fresh food, bioproducts, and home-cooked-style meals. For previous generations, going to a restaurant is a lot more about eating or celebrating a special occasion. For millennials, this is more of a lifestyle. It is also good to mention that millennials hold a better purchasing power in their young years compared to the baby boomers, for example, which also allows for more frequent visits to restaurants or ordering takeout.
In addition to this, millennials are more conscious of what they eat. Nowadays, hotels and restaurants often include detailed descriptions of what exactly and how much of which ingredient their food contains. Another change thanks to this generation.  Millennials prefer healthier choices, stay away from sugar, and want organic and fresh food.
The Role of Technology
The kids of the baby boomers are the most technologically savvy generation ever. They are connected to the internet 24/7 anytime, anywhere. They witnessed the boom of smart technologies, grew up with social media, online streaming is their daily routine, and they naturally feel part of all modern tech innovations. This, of course, led to a series of changes in the hospitality industry. For example, hotels offer free wi-fi for their guests or implement different tech perks into the room designs. Almost every hotel room has a smart TV, allowing for Netflix, Amazon, or other online streaming services.
In some restaurants, you can now make an order through your phone instead of ordering from a person. Some even dropped the traditional paper menu altogether and, instead, made it available by scanning a QR code via a smartphone. This was further amplified during the pandemic but fits perfectly with the millennials.
Why are customer expectations changing – an overview
The hospitality world is witnessing the full-fledged entry of the millennial generation – its representatives are now hitting their financial, personal and professional peaks and are fast starting to dominate the travel market. Being used to 24/7 connectivity, tech perks, and non-stop access to information, it's only natural that they are changing the trends in tourism.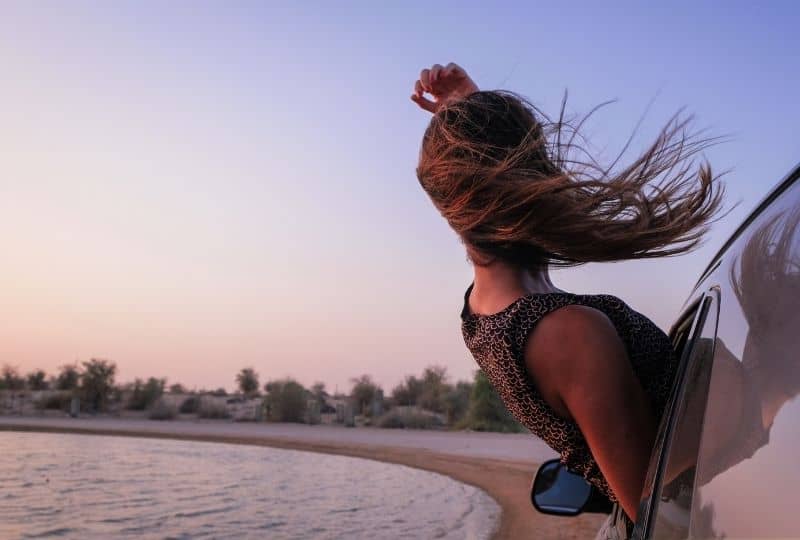 When millennials travel, they want to feel "at home" – connect with the local culture, dive into places and socialize. Experience is everything to them – they want something memorable, something that will allow them to live like a local, something "instagramable" yet authentic. Thanks to these trends, travelling trends have shifted from museums, squares, and buildings to visiting art festivals, local events, music happenings. All of these are combined with re-designed hotel rooms full of the latest smart technologies, healthy dining out, and modified tour itineraries.