The world is slowly recovering from the COVID-19 pandemic. The tourism industry was hit hard by the health crisis when lockdowns, stay-at-home policies and severe travel restrictions were introduced. People became hesitant to travel, to leave their familiar environments and stay at hotels. Post-pandemic hospitality will certainly be different from what we knew until now and the future development of hospitality is about to be seen.
The situation today
Even though the pandemic is beginning to step back, it continues to impact how hospitality businesses operate. Hotels still have it particularly challenging on many levels. Big chains found themselves close to bankruptcy suffering severe financial losses from zero or nearly zero bookings and increasing expenses on maintenance and staff. Many of them were forced to let their staff go on indefinite unpaid leaves or introduced redundancies altogether.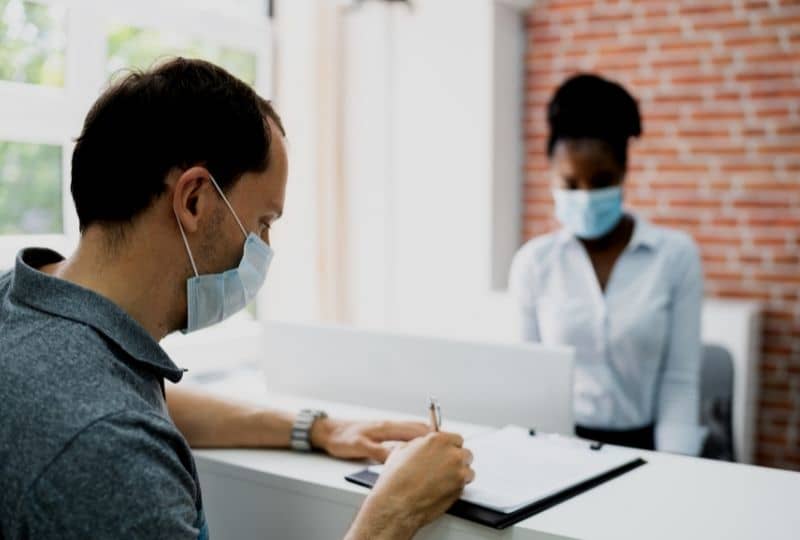 And the problems do not end here. According to recent studies, people are not willing to dine at hotels' restaurants, especially big ones where they are more likely to encounter bigger numbers of staff and other guests; scepticism about the hygienic levels and cleaning was reported, including lack of information on how COVID-19 was tackled and how possible cases were dealt with.[1]
What has been learned?
All this demonstrated that the bigger a hotel is, the less likely it is to tackle a crisis such as a global pandemic. Nowadays, people are starting to feel a lot more comfortable, better-taken care of and safe at small, independent establishments with fewer guests and a lower number of staff. It seems that post-pandemic hospitality might see the rise of local, small and sustainable guest houses that are much more flexible and easier to adapt to the challenges than large hotel corporations.
They are also more likely to recover faster from crises in the tourism industry as people naturally look for places to "unwind" after tough periods and many months of uncertainties. According to The Boutique Vibe's Barometer research conducted in July 2021, hoteliers in the Mediterranean region have managed to recover faster than other regions, reporting an increase in bookings. [2]
Bringing the research down to a country lever, the same tendency was reported for Greece, Spain, France and Italy, although the last two are still struggling to recover from pre-pandemic levels due to limited reopening policies. Nevertheless, what is common between these regions is that booking a small villa or staying at a smaller establishment is very popular and, on many occasions, the preferred way for vacationing. That is why it is not surprising that they are showing faster recovering tendencies.
Who holds the future?
The world is just entering its post-pandemic hospitality realities. Post-pandemic development of hospitality is yet to be seen but one thing is certain: the future is sustainable. And being sustainable, renewable and eco-friendly is much easier for small and local hotels, not to mention cheaper in the long run.
Hotels are currently looking for ways to cut water consumption and renovate bathing and laundry facilities to make them more efficient and economical. Guests are also looking for greener and cleaner services, environmentally friendly stays, minimized food waste and preferring local produce and supplies. It has been reported that consumers would pay more in exchange for a sustainable approach to services and long-term environmental mindfulness. [3]
All of this is much easier met by private family hotels, independent accommodations, local villas and boutique establishments. Due to their smaller sizes and lower number of staff, they produce much less waste, renovations are cheaper and are more able to adapt on the go. A common practice for them is to offer clean, bio foods supplied by local farmers and thus assisting the local economies. It is worth mentioning that they offer more privacy, smaller dining facilities and a lower number of guests which makes encountering other people less likely. Top-notch hygiene is also much easier to achieve and maintain.
The future of hospitality is sustainable
Naturally, boutique hotels are greener and environmentally friendly due to their lower expenses and consumption. If sustainably was a bit of a floaty concept pre-pandemic, now post-pandemic one thing I certain: the future of hospitality is sustainable. Here's why:
It's cost-efficient.
It gives guests a better, more authentic experience, even a personalised experience by making them feel they make a difference by using energy-saving technologies.
It improves the corporate brand image. [4]
What other changes are on the way?
Any other changes observed in the post-pandemic hospitality and tourism industry revolve around greener approaches, energy-saving technologies and minimized human interaction.
Contactless check-in and check-out; digital menu systems; virtual tv remote controls; self-service systems; in-room ordering; self-ID and passport scanners; cashless payments and facial recognition.
All new technologies that are being developed are in the name of eco-friendliness and sustainability. The culture of consumers is changing – more and more travellers are willing to pack their utensils, coffee mugs and water bottles to reduce waste. Many hotels have ended printed menu practices; one-time use of cutlery and opted out from compulsory daily room cleaning. [5]
The road ahead for post-pandemic hospitality
To sum up, the post-pandemic changes in the hospitality industry can be summarised in a couple of focal points. The urge for sustainability, long-term environmental mindfulness, guaranteed hygiene, focus on local produce, minimised food and water waste, less human interaction.
One of the good news is that small, local and independent hotels are already on the right path to meeting a hospitality future that is already here. Most of them have long started offering to dine supplied by local markets; providing more private, cleaner and personalised stays away from intense human interactions and definitely less water waste.
It is yet to be seen what changes are coming up, however, one thing is certain: sustainability will be at the core of any future changes and challenges in the hospitality industry.